A unique way of presenting artworks highlights the 16 year long tradition of YES to bring art at the heart of political discussion. The active support of some of best artists globally equally shows the shared belief that art is a changemaker provoking and influencing discussion.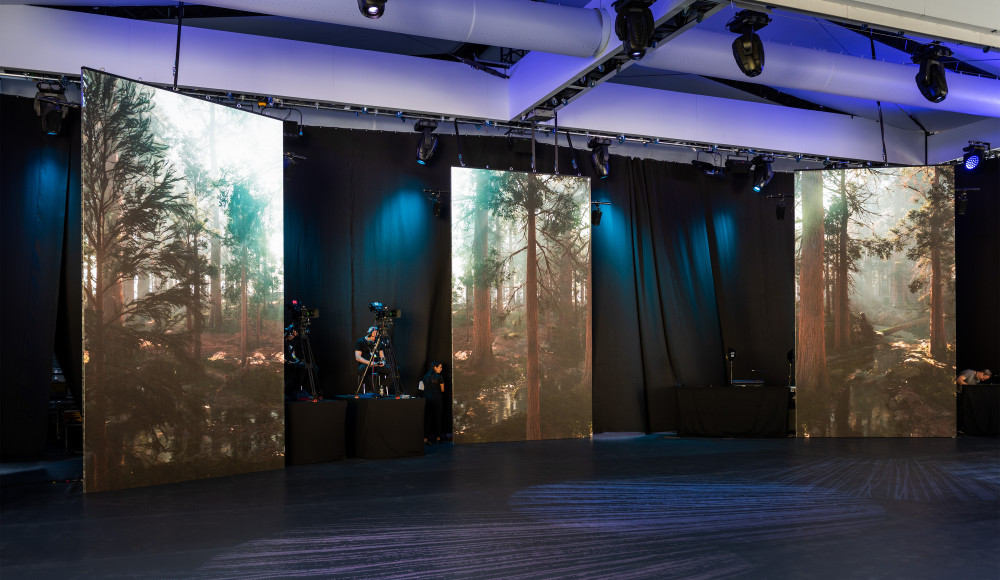 In collaboration with 16th YES Annual Meeting Jakob Steensen created a new work "Catharsis", a stroll through a virtual world, where we become submerged into an experience of a constructed nature that seems more real than reality itself. This world of beauty, growth and natural balance shows us a new reality, one co-developed by an artificial intelligence, a digital world that increasingly replaces the physical reality around us. There exists a duality that work drives us from awareness to escapism, from beauty, happiness and balance to fear of what we can lose.
The art landscape of the conference also includes these works: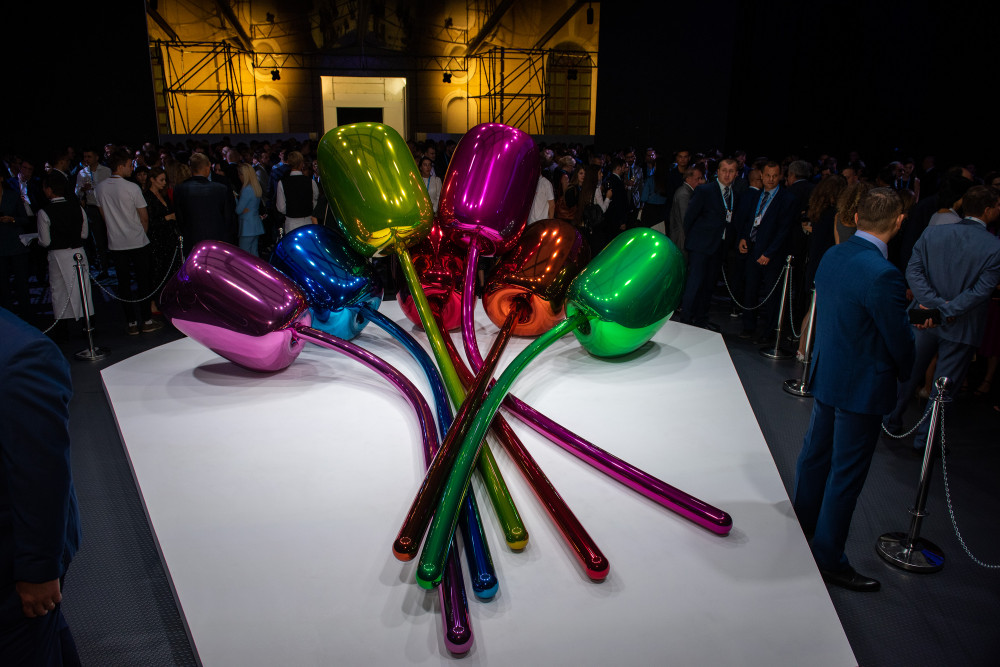 Jeff Koons, Tulips
Tulips, a bouquet of multicolored balloon flowers blown up to monumental proportions. It's a simple gift, yet generous and uncanny. It is about beauty, playfulness and celebration. Made from mirror-polished stainless steel, the work reflects its environment. It functions as a mirror of our own emotions and responses. It is an icon for capitalistic culture expanding to large industrial forms. It symbolizes man-made beauty and his search for happiness, starting from a kid's dream (balloon flowers) and ending in a challenge of technological and material boundaries.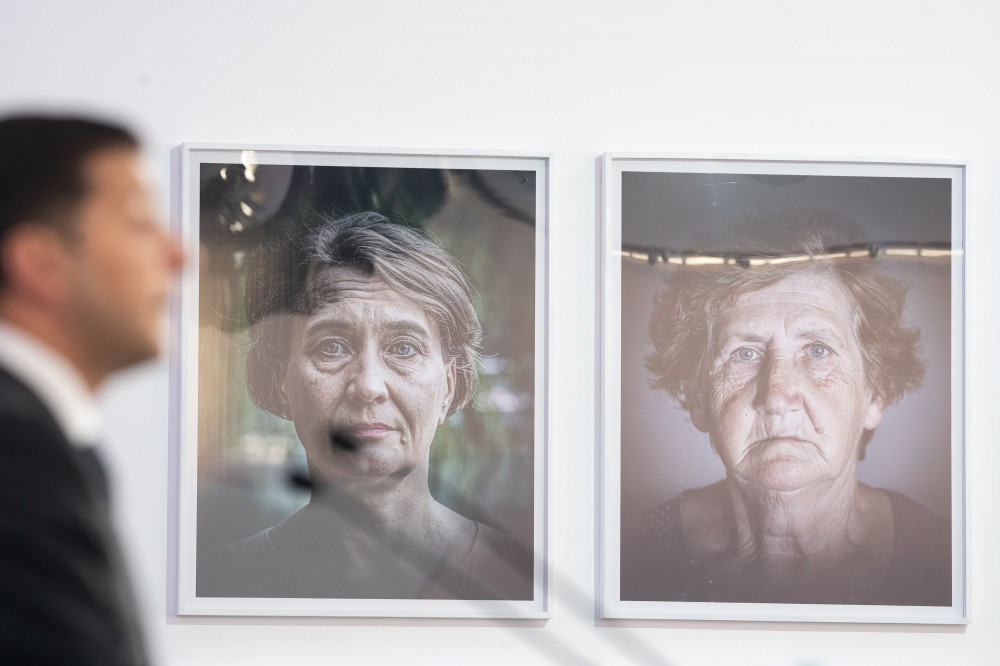 Mothers, a project by "Dzerkalo Tyzhnya" (zn.ua)
Already 3013 soldiers have been included in the list of combat losses... For most of them, the word "mother" was their first word in life, but also the last. Who else would they call out when the pain become so great?
The project presents images of more than 300 faces of mothers who lost their sons during the war in eastern Ukraine. Under each image are the names of the mother and her son, his age and the pet-name by which she called him as a child.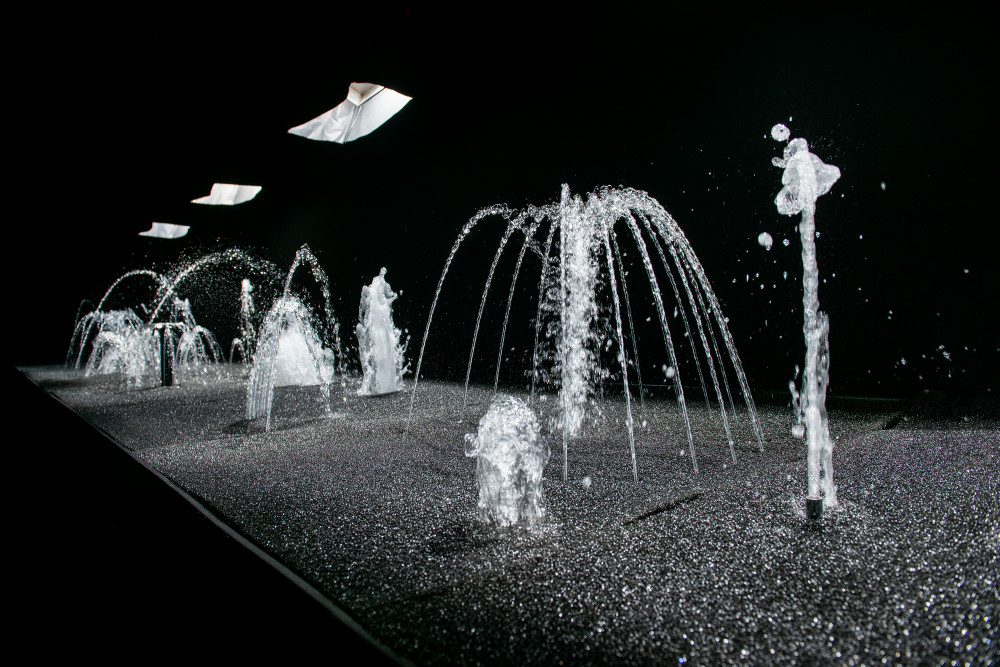 Olafur Eliasson, Model for a Timeless Garden
Model for a Timeless Garden is an experience of light, time and sculpture. Eight fountains in a black box suggest, through the use of strobe light, solid models of beautiful architectural or sculptural constructs. Inside the installation our awareness of light, time and space sharpens. A second is a flash of light and becomes a moment where the movement of the fountain seems to freeze. It evokes, by simple means, a sense of magic that allows one to focus on a single form. Its enticing yet complex offering wonder, providing happiness through the noise of the conference and perhaps a moment of contemplation.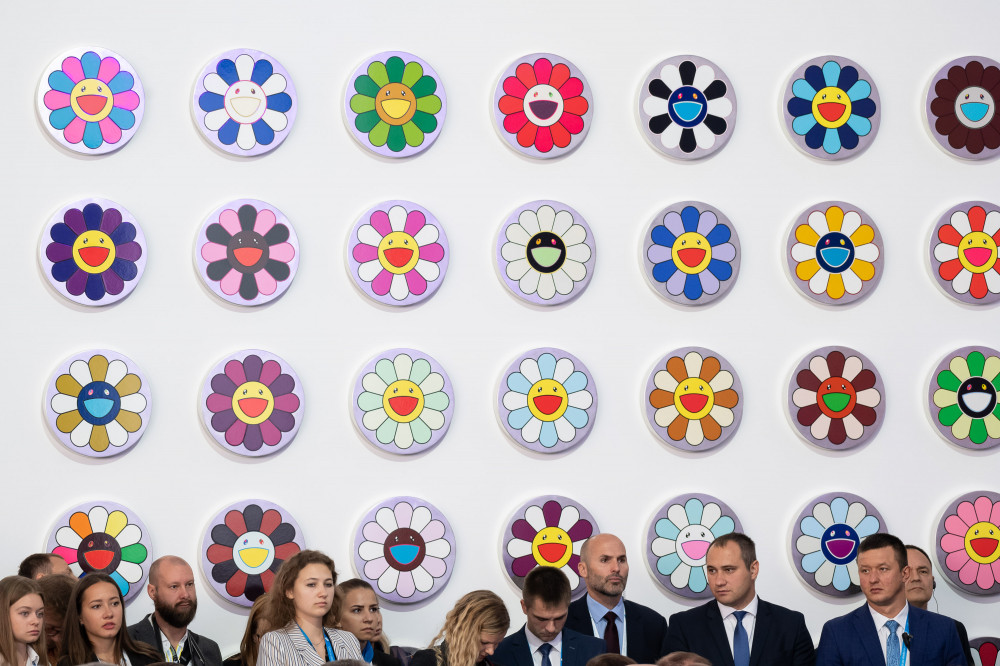 Takashi Murakami, Funky Flower
Funky Flower is a celebration of joy and innocence. They are painted with immaculate precision, giving a flawless picture, much like what we encounter when looking at high-end screens today. But beyond the joyful first glance there exists a disturbance. Their enchanting capacity to make us smile and feel good co-exists with a "superflat" painting style that is reminiscent of a world of commercialization and emoticons that has replaced language in a world of digital communication. It stands as a symbol for how our perception and experience of the natural world has changed.
"the ever strange blossoms that have bloomed in the madness of the defeated culture of post-war Japan, into work that will live within the confines of Western art history." (Takashi Murakami)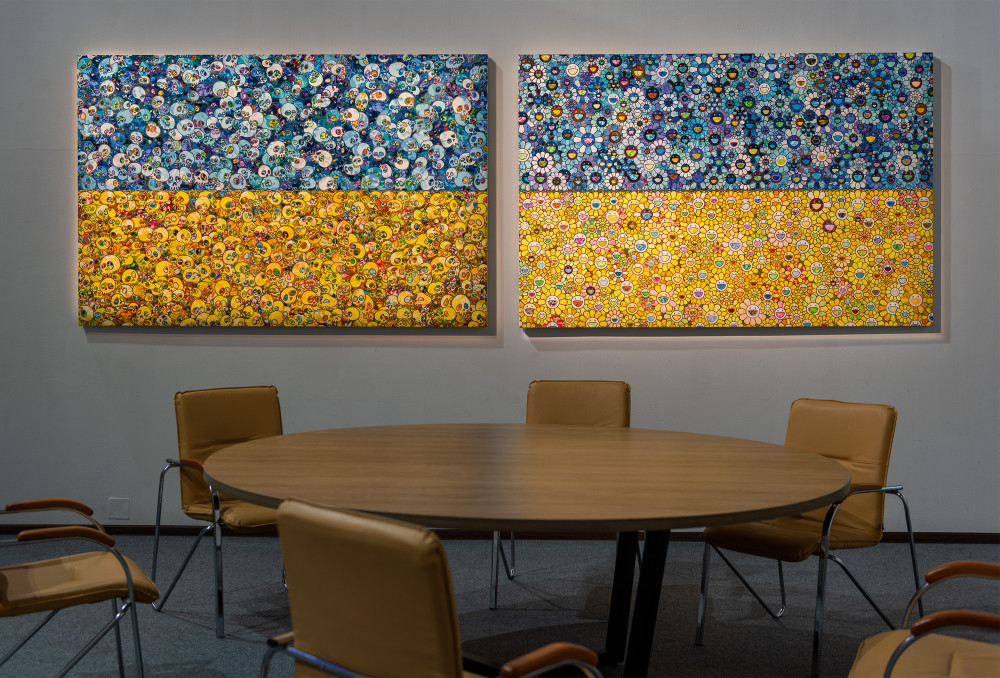 Takashi Murakami, Ukraine: War & Peace
Murakami paints flowers and skulls in the colours of the Ukrainian state flag. They operate between terror and joy. On the one hand, they show a country that is paying the price for the ongoing war and its hard fought independence, while at the same time they demonstrate the hope for a country that will flourish and re-discover happiness as a nation.
The title: Ukraine: War & Peace is both a reference to Tolstoy's novel and the reality of Ukraine today.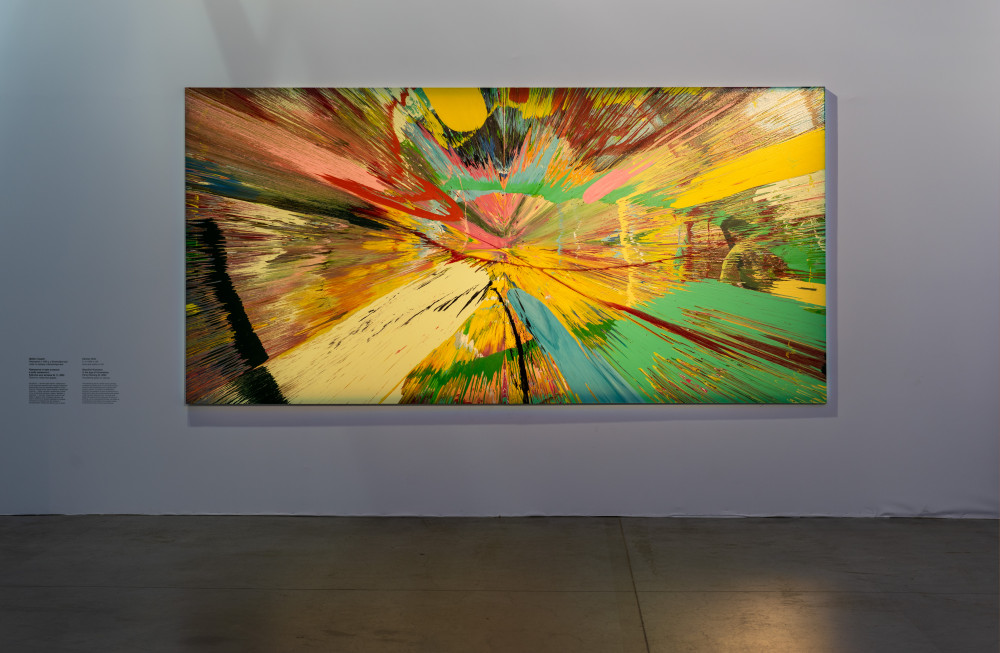 Damien Hirst, "Beautiful romance in the Age of Uncertainty Party Painting XI"
This painting is part of a series of spin paintings produced by Damien Hirst. In it, the artist is using machine-made centrifugal force to spread paint across a canvas. The result is a mechanical painting of an explosion of color all starting from a single point, where the machine defines the strokes of paint and the artist the color. The work itself deals with beauty and the enjoyment of the act of painting, not as a painstaking process, but rather as a spontaneous and playful act of creation where movement and color are the central themes.